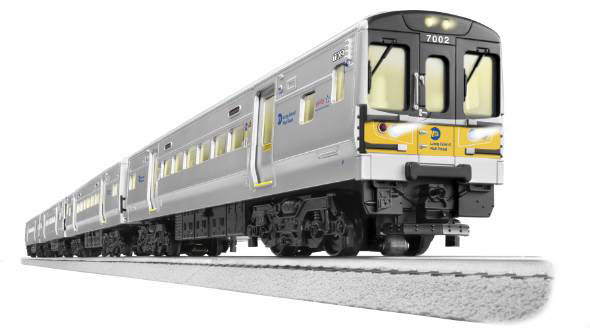 Suggested Retail: $319.99
Trainz.com Price: $294.99
Background: One of the most unique sets in the 2009 Lionel line, the MTA Commuter Set is a model of the modern M-7 Commuter car trains used on the Long Island Railroad. The set features a powered car and three non-powered cars. The powered unit has forward nad reverse, operating headlights and an electronic horn.
The cars are all lighted and have plastic bodies, metal wheels and manually opening doors. All of the cars have nice molded-in details like placards and door handles. They also have nice underbody and end detail.
The set includes the standard 40" by 60" loop of Fastrack, consisting of eight 36-inch diameter curved sections, three 10-inch straight sections, and a 10" terminal track section. The transformer is the 80-watt CW-80 type.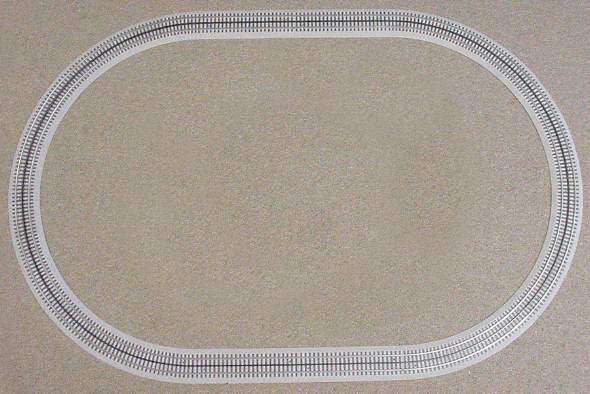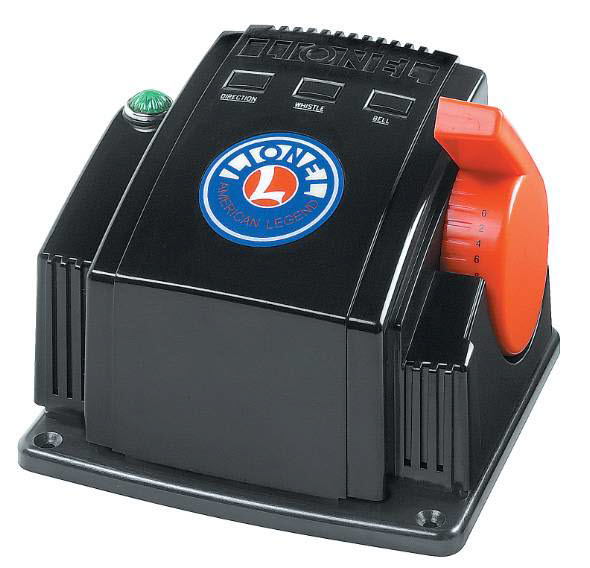 Overview: If you like train sets that depict the world around us, then this set is definitely down your alley. The MTA set is a faithful reproduction of commuter trains that move thousands of New Yorkers back and forth to work every day. It has a prototypical 'I've seen that before' look that few other train sets can match.
However, this set has one big disadvantage. The set does not use regular Lionel couplers to connect the cars, but instead uses links between the cars. As a result, other Lionel engines and cars will not connect with this set. Lionel did introduce a two-car add-on set in 2009, which is available at Trainz.com.
Also, be sure to check out these and other fun additions to the MTA Long Island Commuter Train Set!