Hometown History: A Little Insight into Trainz.com
Hometown History: A Little Insight into Trainz.com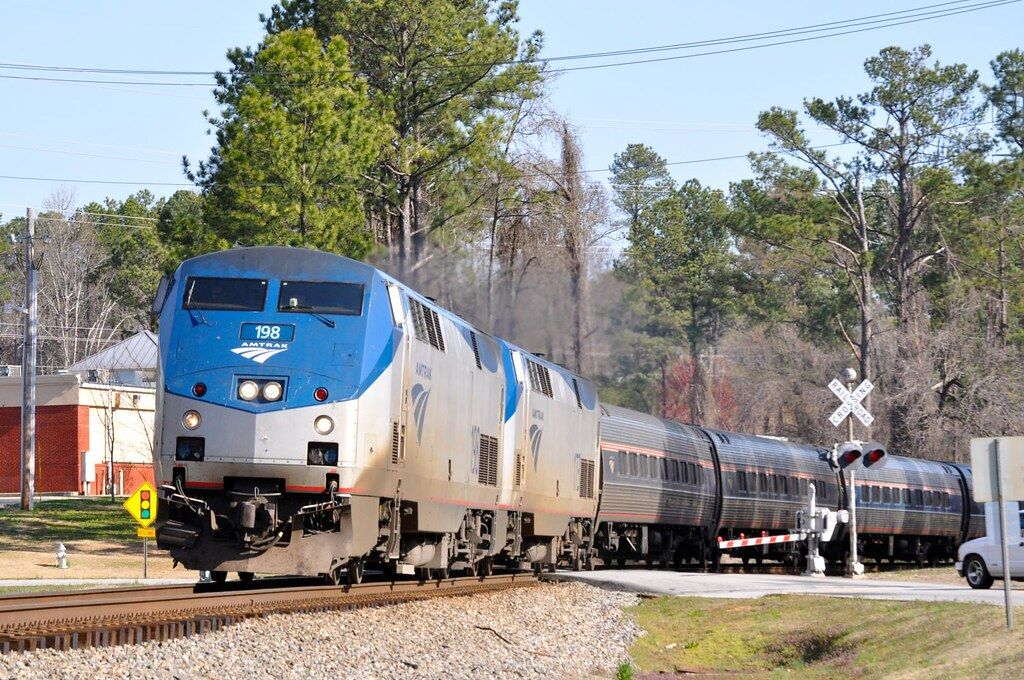 -by Jessica Howard
It's morning
The train whistle can be heard from my desk, which is ironic because I am literally holding a model train in my hand. We inspect every item that comes through to ensure quality is reflected in each listing. The deep bellow from the engine outside creates a bit of an echo in the warehouse, and sometimes the large doors rattle. 
Buford, Georgia
Our warehouse is located in the small city of Buford, Georgia. The "Town of Buford" was incorporated by Act of legislature August 24, 1872. It took over twenty years for Buford to grow into a city by 1896. The city of Buford is deeply rooted in the railroad  industry, so it's quite fitting that we would make our home here. The city is named after the former President of the Atlanta and Richmond Air - Line Railroad, Algernon Sidney Buford. Algernon Buford became President in 1865, and retained that title over the next twenty years. During his time as President the railroad was expanded from 140 to 3,000 massive miles. 
After several bankruptcies and mergers the railway is currently used by Amtrak's Crescent service, previously named the Southern Crescent. From our location we can hear the nearby Nathan K5LA horns as a pair of GE P42 diesels rush down the tracks. The railroad heritage is alive and well in Buford, Georgia. 
Why model trains?
There is just something about a train. The sound of mechanical clangs and chugs in a rhythmic pattern as it cruises down the tracks. The feeling of adventure and the promise of travel have surely fueled the dreams of many. Sure, the mode of travel has changed over time and now we speed along in our Prius or F-150 over freeways in a hurry to arrive at our destination. There is something to be said about the train, the overhanging trees creating a natural canopy as a locomotive lazily makes its way along the banks of a muddy river. The low hum of the engine and the call of the horn has bedazzled and awed children for generations. Trainz is doing its part to promote the model train industry and keep these nostalgic memories alive. History is not merely an intangible piece of the past, but something we can physically reach out and touch. 
These are the types of memories we are trying our best to keep alive and pass on to the next generation. There are times when we acquire a rare pre-war or post-war item and with a gentle touch realize that we are holding our breath. These astounding pieces of history we are lucky enough to  acquire are usually in surprisingly great shape. The paint shines, and the trim gleams in the light. There is something magical about holding one of these rare items in our hands. Where else but Trainz.com can you buy a piece of pre-war or postwar history in such phenomenal condition?
Beautiful memories
A locomotive that surely brought joy as a Christmas or birthday present, and put a sparkle in a little boy or girl's eye as it chugged around a garland and icicle encrusted Christmas tree, now waits for a new owner. These items are more than a nostalgic piece of history. They are a piece of life; recipient of a thousand gentle caresses and holder of endless childhood dreams. 
Don't let it slip away
So, let's bring it back! Let's put a beautiful steam engine with real smoke under your tree this year. Let's gift this beautiful memory to your grandchildren and show them a glimpse of your beloved childhood. The sparkling illumination from a locomotive as it makes its way down the track. The Christmas lights glittering through the thick smoke to create an ethereal glow. The click, clack, click, of the wheels rushing along the metal track, and the lone whistle blowing a deep melody. These items have held fascination for generations; help us continue this tradition and keep alive the passion for model trains. 
What Trainz offers
Pre-war and Post-war not your thing? We understand, and won't hold it against you. We have a variety of trains - from Z and N scale to G gauge! Do you love the most modern models?  We have those too. Are you searching for a coveted Amtrak Acela set in pristine condition? Chances are we have one - and if we don't check back soon. We get in new inventory constantly. Is brass your passion? It's one of mine too! From specialty custom painted, to factory painted and even unpainted gleaming brass; we have it all. Do you already own a collectible rare item but have been desperately searching for the original box to complete it? You guessed it, we probably have one. 
Our name may be Trainz, but we sell more than just model trains
Want to know another really neat aspect about Trainz.com? We don't just sell trains. Trains are our specialty and our deepest love, but we also sell vintage to modern collectibles like Matchbox cars, die-cast models, antique dolls, authentic railroad memorabilia, original Star Wars items, and even drones. Yes, you read that right. Drones. We even have drones. So please check us out, you are sure to find something you absolutely can't live without!